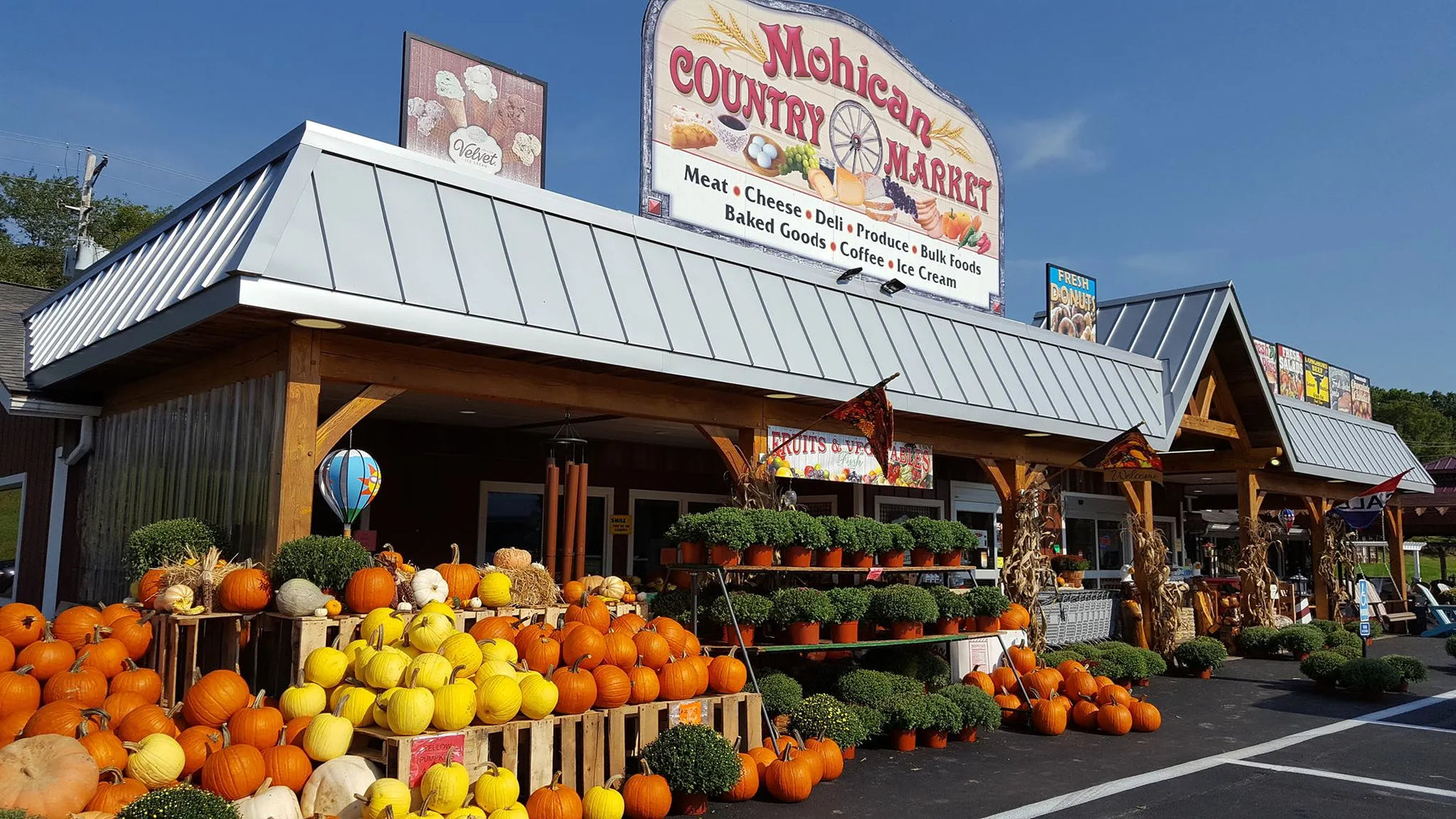 5 REASONS TO START BUYING LOCAL PROUCE
There is no mystery as to the health benefits of fruits and vegetables.  Eating several servings a day has been recommended by doctors for decades.  So what is the difference in the produce you buy from the grocery store compared to what you can buy from your local farmers?  We'll define those differences here.
The biggest difference between grocery store produce and local produce is FRESHNESS!  Think about produce grown in California coming to Ohio, for example.  The produce is most likely high quality and great tasting, but it has to travel across the country in storage before getting to your grocery store.  This trip depletes the produce of its freshness.  If you purchase produce from the local farmer's market or a local co-op, you are often getting fruits and vegetables that were harvested that same day or a day or two prior.  Which would you rather eat? 
The next difference between grocery store produce and local produce is NUTRITION!  The fruits and vegetables you consume are high in vitamins such as C, B-vitamins, K and more.  Studies show that Vitamin C begins to degrade shortly after produce is harvested.  Since local produce lives a very short time from farm to table, it is most likely the healthiest.
Support your LOCAL ECONOMY!  This is another reason to buy local produce compared to buying from the grocery store.  Putting money back into your local growers increases jobs, and grows your local economy.
Buying local produce compared to produce from another state or country is better for the ENVIRONMENT!  By purchasing your produce locally, you are cutting down on the need for transportation of produce from long distances.  Transporting produce across the country uses fuels that can deteriorate the atmosphere.  Buying local also reduces the need for plastic bags, and heavy packaging since you can bring your own reusable bags to farmer's markets, bulk food stores, and co-ops. 
Finally, supporting local growers is SIMPLE!  With farmer's markets, bulk food stores, local co-ops, and farm to table programs available in almost every city, it is a simple practice to become active in.  Supporting these farmers and growers strengthens your community.  Don't forget that local farmers also provide eggs, locally grown beef and pork and other farm raised meats, homemade breads, jams and baked goods. 
At Mohican Country Market, we love local!  We provide local produce and products!  We are honored to have the opportunity to support local farmers and growers and make fresh, nutritious items available to you.  Stop by and see for yourself the difference in our produce compared to produce from long distances.  We are sure you'll like what you find.