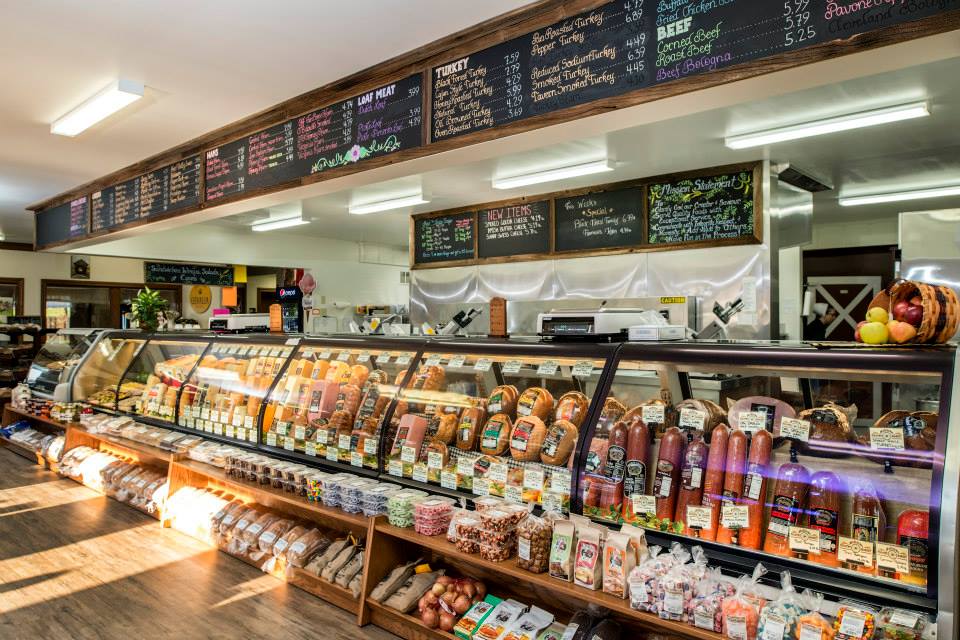 A TASTE OF OHIO: MOHICAN COUNTRY MARKET'S GUIDE TO THE BEST LOCAL FOODS AND PRODUCTS
A visit to Mohican Country Market will allow our visitors to embrace a number of Ohio's finest food products.  From Amish cheeses to the state's most reputable ice cream, you will taste and see the delicious choices the Buckeye State has to offer.  The following will highlight some of those options.  
Our Market is pleased to introduce you to our meat suppliers.  Our friends at the Broad Horizons Ranch offer the most delicious grass-fed beef.  You can find many varieties of burgers, steaks, and other items from Broad Horizons in our meat department.  
Troyer Trail Bologna from Trail, Ohio provides us with trail bologna and additional meat items.  They have been in business for a century, continually passing down their trade and recipes to each new generation.  
Many of our milk, cream, and specialty kinds of milk are provided by Buckeye Country Creamery in Ashland, Ohio.  Their A2A2 milk is recommended for those customers with milk sensitivities.  Their Brownie Milk is a must try and their Strawberry Milk is a customer favorite.  
Millersburg, Ohio is home to two of our cheese suppliers:  Guggisberg Cheese and Troyer Cheese.  Their wonderful, homemade cheeses are treats for out-of-town customers to take home as well as staples for local customers.  
For coffee enthusiasts, we offer Goldberry Coffee out of Ashland, Ohio. Their roasting company provides a variety of specialty coffees for our customers such as Goldberry Blend, Tuxedo Dark Blend, and Mexico Sierra Norte. 
Genuine honey from Tonn's Honey in Millersburg, Ohio is a sweet commodity for local residents as well as visitors.  Exceptional quality honey, locally sourced without additives, and simply nature's goodness, the Beachy family offers us pure honey and beeswax candles.   
Summer Kitchen Creations in Perrysville, Ohio keeps our market stocked with special gifts, crafts, and mementos from our community.  Everything from wooden welcome signs,country home décor, and unique giftables can be found on our shelves.   
If you are not familiar with Velvet Ice Cream from Utica, Ohio, come in for a tasty treat!  Their famous handcrafted creamy goodness is made with only the finest ingredients.  With over 100 years in business, they are one of Ohio's uniquely tasteful and historic businesses. 
We hope you have enjoyed this culinary tour of Ohio!  Mohican Country Market loves our community and state.  Our partnership with local and regional businesses is an extension of that endearment to our area.  Stop by and see what makes Mohican Country Market a special place and try the items from the above suppliers and be a true Buckeye taste tester.