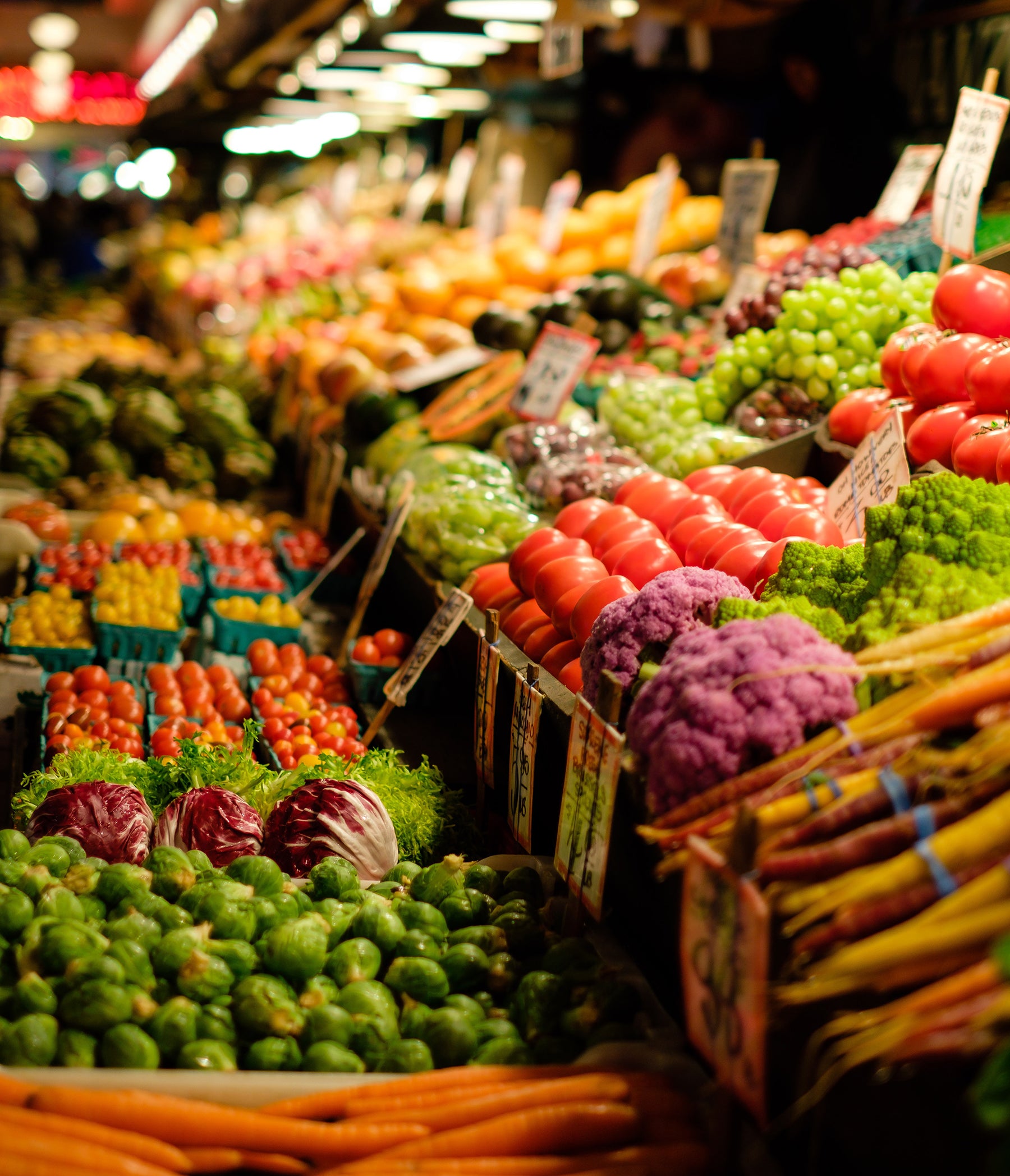 FRESH FROM THE FARM: MOHICAN COUNTRY MARKET'S COMMITMENT TO LOCAL, SUSTAINABLE AGRICULTURE
Mohican Country Market is your one-stop combination grocery store and farmer's market all in one.  While we have a nice selection of frozen food, canned choices, and baked goods, our prime niche during this time of year is our fresh local produce!  Let's look further into why this is important.  
PRODUCE - FRESHNESS
Locally grown produce is naturally more fresh because it usually arrives in our market 24-48 hours after being harvested.  This local, ripe produce is picked when it is naturally ripe and at peak nutrition.  Enjoy all of our selections of fresh fruits and vitamin rich vegetables.  Freshness equates to better tasting produce as well.  
PRESERVES LOCAL FARMLAND
Purchasing your produce from Mohican Country Market supports your local agricultural industry and helps to preserve local farmers and their land.  This contributes additionally to the sustainability of your local food supply, protecting it for the next generation.
PROMOTES THE LOCAL ECONOMY
When you buy local produce, your dollars remain in your community instead of supporting other states or countries.  Local produce doesn't need to travel through more than 1 or 2 hands, keeping your financial support close to home, strengthening the local economy.  
STRENGTHENS COMMUNITY
As Mohican Country Market partners with local produce growers, we create bonds between our customers and our community.  When you know where your food comes from, when produce is at peak season, when it is on sale, you are better prepared to provide fresh and healthy choices for your family and develop relationships with neighbors in the process.  
At Mohican Country Market, we are committed to offering you the choice to buy fresh, buy local, and support your community! Visit our website for up to date options, or stop by today and see why we love local!