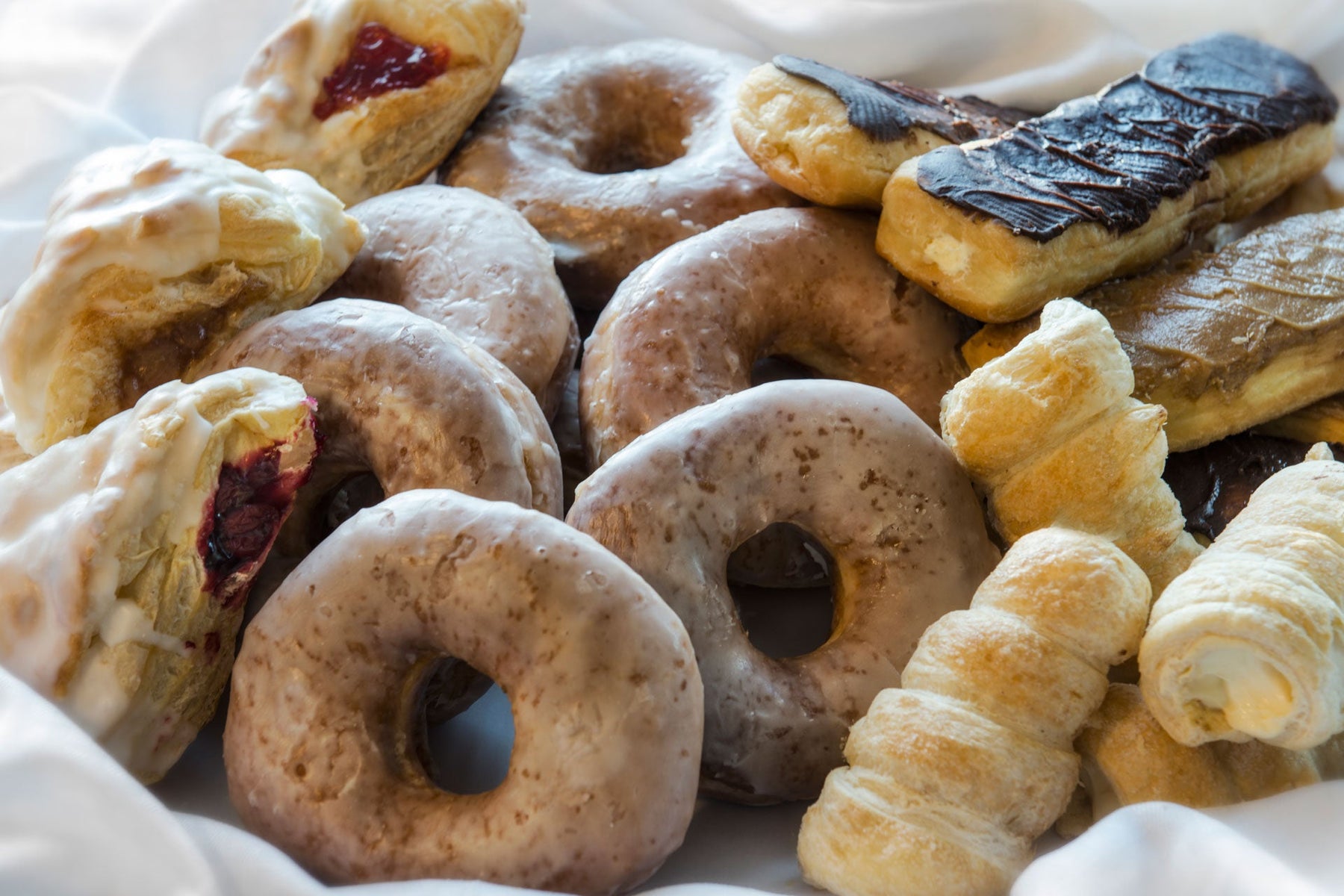 FROM SCRATCH: MOHICAN COUNTRY MARKET'S ARTISANAL APPROACH TO BAKED GOOD AND SPECIALTY FOODS
The baked items at Mohican Country Market are unsurpassed as our bakers are an experienced team of culinary artists.  They know their craft and have the skill to create a delicious selection.  Why choose Mohican Country Market when you need baked goods?  Let's see why.  
HIGH QUALITY
Serving foods of the highest quality is an important aspect of our Mission Statement.  Without cutting corners, we desire our home-made pies, cakes, doughnuts, cookies, and breads to be of exceptional quality, taste great, and bring you back for more!  We also offer several gluten free choices.  Our bakery artists use only the freshest, superior grade ingredients to honor your trust in our traditional baking process.  
LARGE SELECTION
The Mohican Country Market carries a variety of baked goods and treats.  From seasonal fruit pies like peach, dutch apple, and cherry to blackberry and triple berry, you'll find fresh pies for any occasion.  Take home a dozen doughnuts or mix a variety of cream sticks, cinnamon rolls, jelly filled, or pecan rolls for breakfast.  Slice up a warm loaf of our fresh made from scratch sourdough, wheat, white, or delicious cinnamon bread.  For that special event, stop by for our birthday cakes, coffee cakes, carrot cakes, or angel food cakes.   
The quality and dedication incorporated into our baked food items will not disappoint!  Our bakers are ready to stir up your favorite baked treat.  Call ahead to have your order waiting, or stop in today to enjoy home baked goodness!