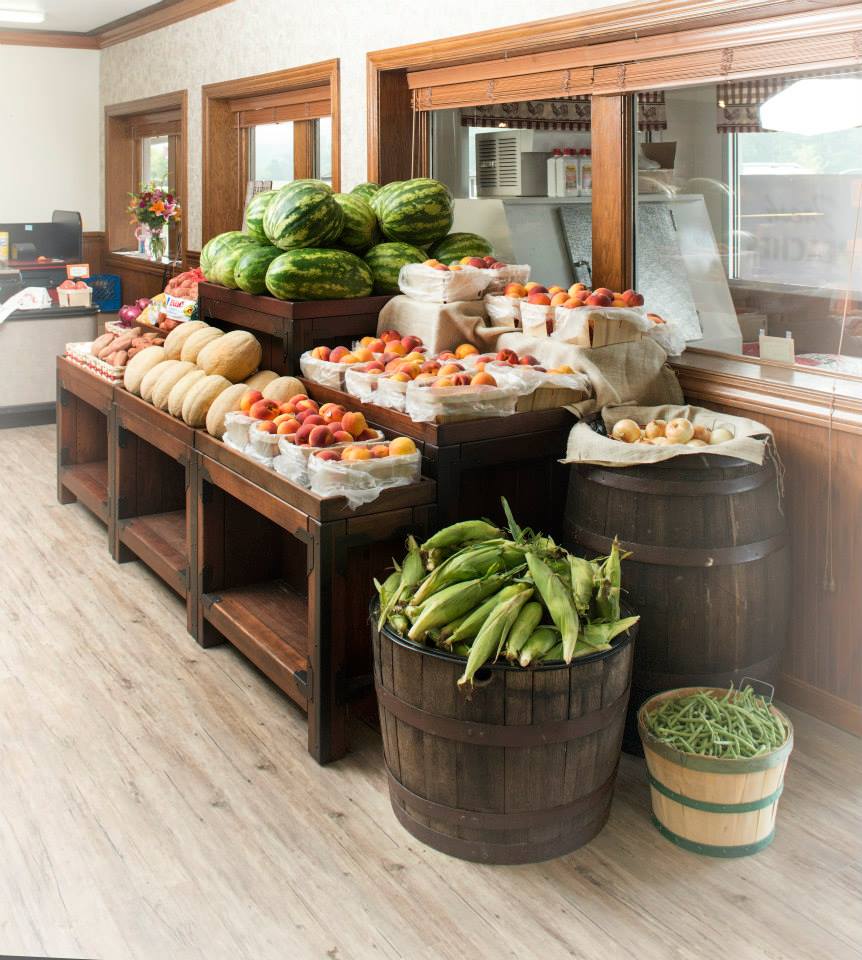 BUILDING A HEALTHIER COMMUNITY: THE ROLE OF MOHICAN COUNTRY MARKET IN PROMOTING HEALTHY EATING
The many health benefits of eating local food can begin right here at Mohican Country Market.  Here you will find a large local selection of delicious, freshly harvested, and nutritious options for you and your family.  Let's take a closer look at how you can achieve good health and so much more by buying local.  
FRESHER
At Mohican Country Market you will find the freshest fruits and vegetables and other items because they come to us shortly after being harvested.  Many items are picked the morning of delivery or a day or two prior.  This equates to our items being fresh which leads to those items tasting better.  Produce that has to travel from other regions or states will naturally lose their freshness while being transported or stored for longer periods of time.  
MORE NUTRITIOUS
The produce from local farmers is going to be more nutritious because of the short period of time from farm to table.  With the close locale of our farmers and growers, produce doesn't take long to get to our shelves, and in turn, it quickly gets to you after being picked.  Vitamin C, for example, is a nutrient that begins to lose its effectiveness shortly after an item is picked, so getting those items to you as quickly as possible promotes more nutrition for your health.  
BETTER FOR THE ENVIRONMENT
Anything that contributes to a cleaner environment is an advantage toward a healthy community.  With local produce, meats, cheeses, and more, you are encouraging less waste in packaging, less transportation which decreases pollution, and maintenance of local farmland which promotes clean air, water, and sustainable soil.  
SUPPORTS LOCAL FOOD ECONOMY
Your purchase of local goods at Mohican Country Market enables your money to continue to circulate within the community.  This continues to grow the local economy as well as assists farmers and growers to remain in business.  
Your purchase of local goodness from Mohican Country Market supports your local economy ensuring that future generations will enjoy local produce, have fresh foods, and a greener environment to live in.  Stop in today for fresh, nutritious, and healthier options your family will surely love.