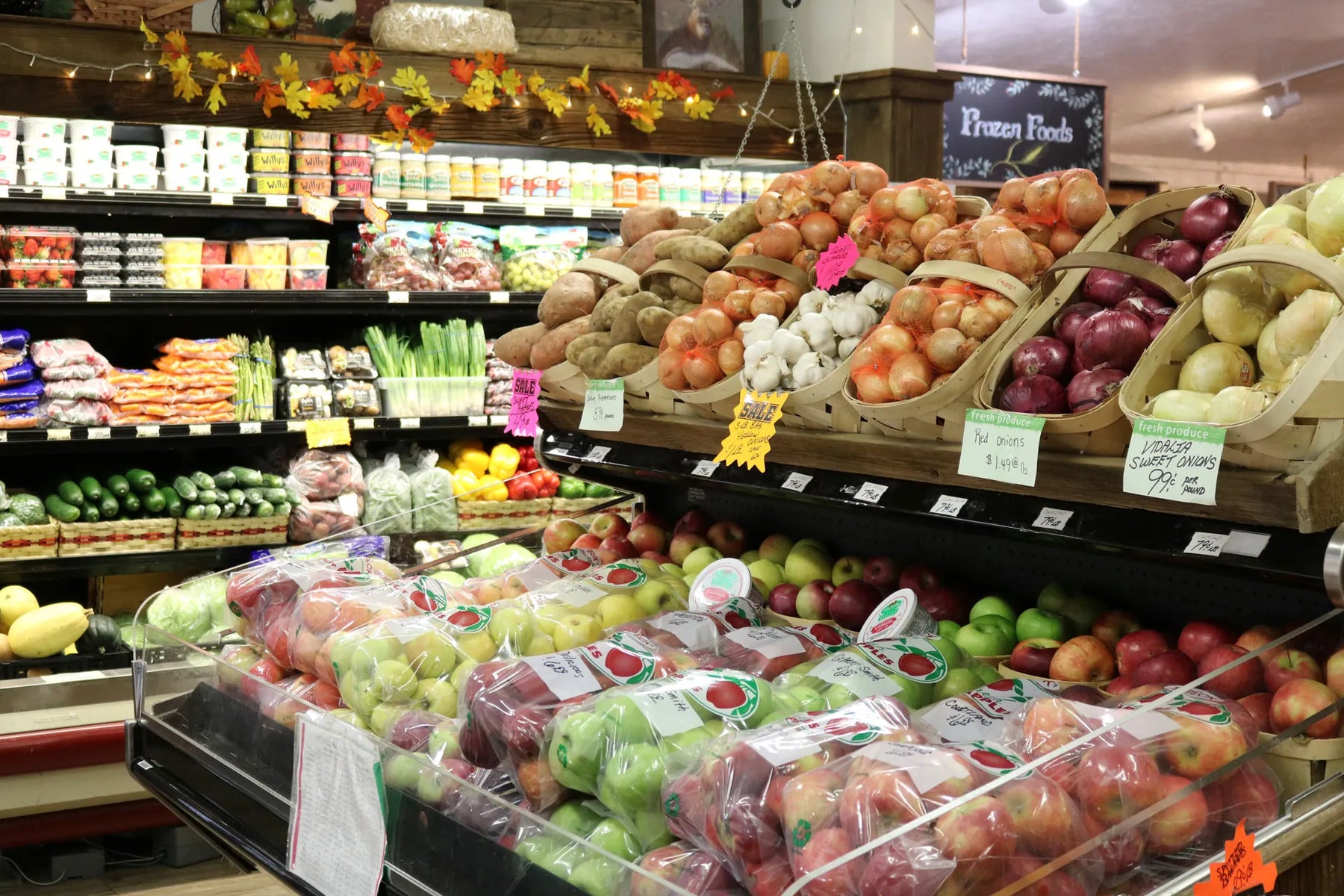 EXPLORING LOCAL FLAVORS AT MOHICAN COUNTRY MARKET: A FOOD LOVER'S GUIDE
Step into Mohican Country Market and you'll enter a store that is stocked with local goodness for your family's table.  You will discover a plethora of foods, abundantly packed, such as hand picked produce, local cheeses and meats, canning supplies, not to mention the offerings of our cafe and bakery.  Let's dig into this delicious blog.
LOCAL PRODUCE
Our market offers the very best produce from our neighboring farms and regional growers.  Our aisles are full of fresh berries, organic vegetables, and hand picked fruits.  You can trust the quality when you know the produce hasn't traveled far after harvest, and you can be confident in knowing that your purchase of our local produce is supporting your local economy, helping keep farms successful, and eating the goodness of your neighbors.  
LOCAL MEAT
In our freezer and refrigerator sections you will find meats from our area.  Troyers in Trail, Ohio provides us with their delicious Trail Bologna.  Canaan Meats from nearby Wooster, Ohio and grassfed beef from Broad Horizons Ranch in Dannvillle, Ohio offer us a great selection of hometown tasteful meats.
DAIRY
Stroll into our dairy section and you will come across dairy products from some of Ohio's finest dairy producers.  Pearl Valley Cheese in Fresno is a customer favorite while specialty milk products from Buckeye Country Creamery are often sought after.  Many customers come in for Guggisberg and Troyer Cheese, both are local friends in Millersburg, Ohio.  
You will not be disappointed in the selection at Mohican Country Market.  From our aisles of local foods to our homemade bakery and deli items, you are sure to fill your family while enjoying the favorite flavors of Ohio's farmers and local growers.  Stop in today to see what's new and take home a warm meal or delicious treat from your friends at Mohican Country Market.